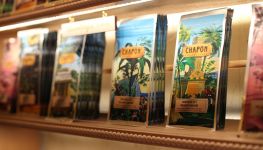 In the romantic left bank of Paris this unique chocolate food tour explores the picturesque area of Saint Germain, a place well known for its world class chocolatiers. The French favourite is the chocolate éclair which you will get to sample for yourself during the tour. You will also enjoy beautifully made macarons, mouth watering chocolate and a range of other chocolate treats like you've never tasted before.

Monday to Sunday
11.00AM-2.00PM
2.30PM - 5.30PM Best Departure
3 Hours
99 Euros Per Person Adult
79 Euros Kids up to 14
Simply one of the best places to shop in Paris!
Discover the secrets of little shops and indulge - yourself in the Marché des Enfants Rouges . Within a stone's throw of the Pablo Picasso museum, this indoor market is the oldest one in Paris.
From Beaubourg to Bastille, the Marais concentrates most of the pleasures Paris offers. Old mansions, trendy art galleries, fashion shops and of course a huge range of food shops.


Tuesday to Sunday
3 to 3.5 Hours
11.30AM - 3PM
05.00PM - 08.30PM
100 Euros Per Person Adult
80 Euros Kids up to 14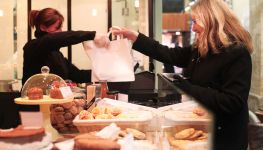 Paris Best Market Tour
Aligre & Beauvau markets ( outdoor & indoor ) Two markets into one.
Enjoy a Food Tour in the most distinct & virant market in Paris, situated in the 12th arrondissement.
You will feel like one of the locals as you chat to shopkeepers and taste local cheese, cured meats and chocolate.
Your guide will take you to some of the locals favorite food places.
End the tour with a glass of wine and sharing platter.

Tuesday to Sunday (Mornings Only)
3 Hours
10.00AM - 1PM
65 Euros Per Person Adult
50 Euros kids up to 14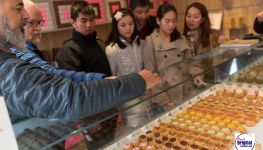 Marked by history, elegance and French refinement, Saint Germain des Prés is also a formidable hotspot for the foodies from all over the world. There, you will not only have a chance to taste exquisite chocolate and pastries, but also some unique cured beef, fresh cheeses produced in the Alpes mountains and a selection of great French wines.
Off the beaten path, you will never forget this authentic parisian experience!

Tuesday to Sunday
3 to 3.5 hours
10.30AM-2PM
95 Euros Per Person Adult
80 Euros Kids up to 14